Subsidiaries

Integrated Cement Plants
Jiangxi Ya Dong Cement Co., Ltd. Sichuan Ya Dong Cement Co., Ltd. Hubei Ya Dong Cement Co., Ltd. Huanggang Ya Dong Cement Co., Ltd. Wuhan Ya Xin Cement Co., Ltd.
Cement Grinding Plants
Ready-mixed Concrete Co.,
Shanghai Ya Li Ready-mixed Concrete Co., Ltd. Shanghai Ya Fu Ready-mixed Concrete Co., Ltd. Nanchang Ya Li Ready-mixed Conrete co., Ltd. Sichuan Ya Li Ready-mixed Concrete Co., Ltd. Wuhan Ya Li Ready-mixed Concrete Co., Ltd. Chengdu Ya Li Ready-mixed Concrete Co., Ltd.
Transportation Companies
Jiangxi Ya Li Transportation Co., Ltd. Hubei Ya Li Transportation Co., Ltd. Sichuan Ya Li Transportation Co., Ltd.
Investment Company
International certification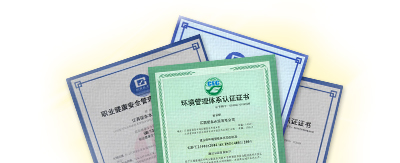 All cement companies under the Group have passed the ISO 9001 quality management system certification, and most of them have passed the ISO 14001 environmental management system certification, as well as OHSAS 18000 occupational health and safety management system certification. These companies have stipulated management guidelines and responsibility objectives, and push ahead with strict execution of internal management in all aspects. Jiangxi Ya Dong Cement Corporation Ltd., for example, has stated its quality policy, environmental guidelines, and occupational health and safety guidelines as follows:

Quality policy:
Excellent services, high quality, advanced technology, high environmental standards.
Environmental guidelines :
Comply with laws and regulations to protect the ecological environment.

Lower energy consumption and reduce pollution by increasing environmentally-friendly cement production.

Proceed with comprehensive use of resources to achieve a circular economy.

Strengthen good neighbourhood relationships to promote community harmony.
Occupational health and safety guidelines:
Safety precautions a top priority.

People-oriented occupational health programme.

Employee participation in compliance with regulations and disciplines.

Continuous improvement in risk preventive measures.

Scientific management to achieve constant improvement in performance.